Windows 7 Screen Resolution defaults to 1024×768
(Last updated on September 4, 2018)
Windows 7 will detect the most optimal screen resolution during the setup. But when you deploy your Windows 7 clients, you might have noticed that the Screen Resolution is 1024×768? Which usually is not the most optimal resolution.
How come?
The reason is that MDT reads the resolution 1024×768 from the unattended file. It's quite easy to allow Windows to control the default screen resolution by itself.
First, start with locating the right task sequence. We will use MDT Workbench to do that. Open the Workbench on your Image Server.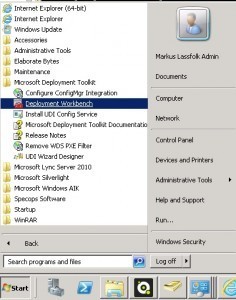 And then add the Deployment Repository.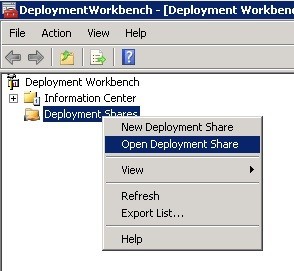 IMPORTANT: You have to choose the Repository folder, that's the master, or your changes will be overwritten!

Next step is to locate the right Task Sequence.
Sorted by age, where the latest is at the bottom. The TaskSequence GUID might not help a lot. So choose properties on one TaskSequence and then the OS Info tab. "The Operating system description" will show the same text as you see in "OS Deploy Admin".
When you have found the right TaskSequence use Explorer and navigate to; drive:SpecopsDeployDeploymentRepositoryControl"YOUR TASKSEQUENCE GUID" and edit Unattend.XML in Notepad or XML Notepad.
Search for:  /AutoLogon
That will get you to the right place in the file (around line 144)
Delete the highlighted lines (The whole Display section)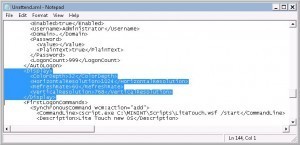 And save the file. We just have to do one more thing before we are done.
In OS Deploy Admin, manually choose to Publish your changes by right clicking on the Image Server. All done, you should now get a better screen resolution on your Windows 7 clients. Also, make sure you have the correct driver for your graphics card.