Our dedicated Product Specialist team is always ready to help you when you need it the most.
Contact Support
How to replace the Specops Password Reset web server certificate
First you need to import that certificate (including the private key – the icon will have a little key on it if it includes the private key) into the computers cert store.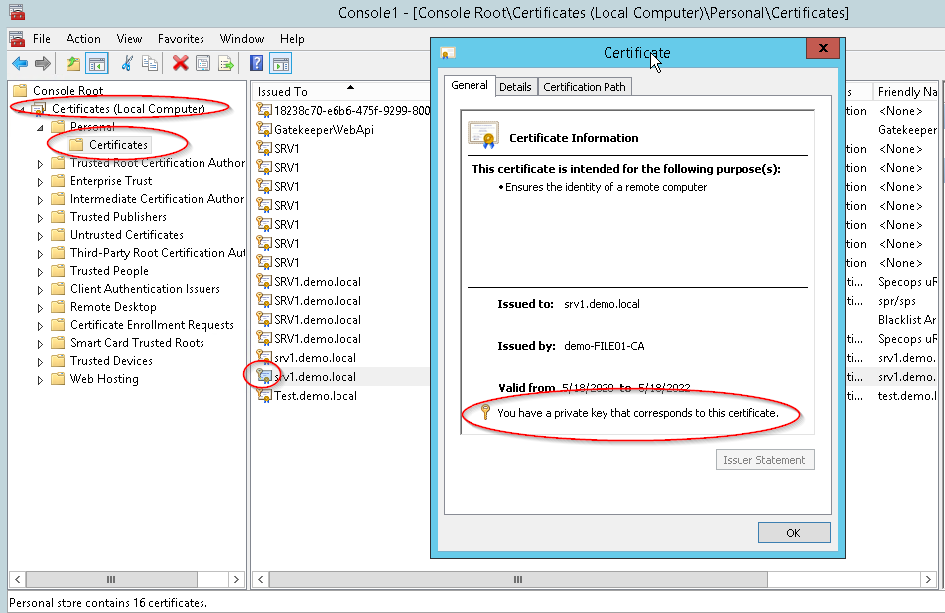 Then open up IIS Manager on the Specops Password Reset server, right click on the default web site, select edit bindings, select https and then select the certificate that you just imported.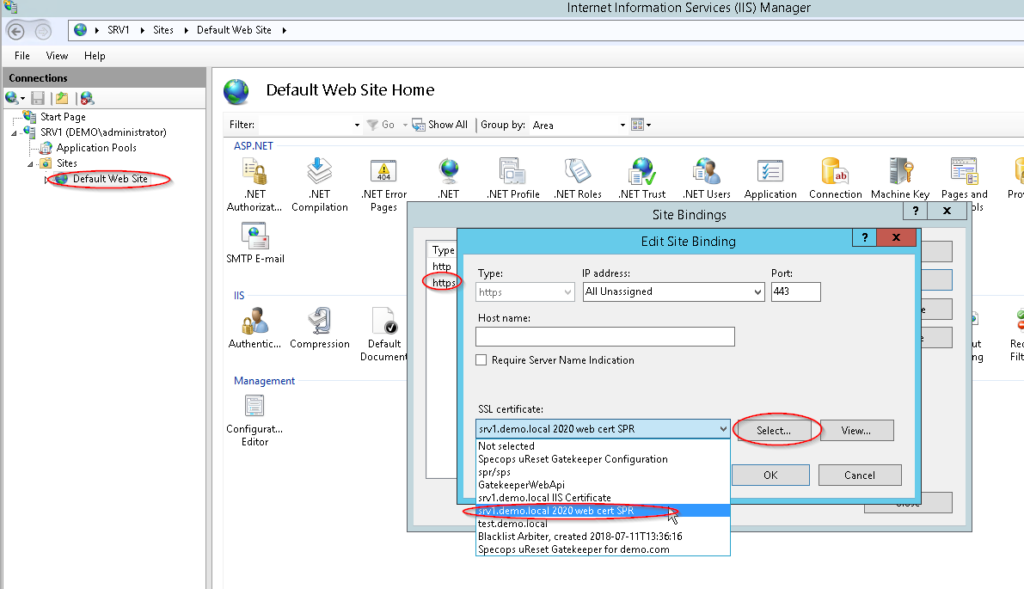 Click OK close all the windows and then test by going to the webpage and checking that the new cert is being displayed, open a browser, type in the full path using the CN (common name) that's specified in the cert, click the padlock and click view certificates.