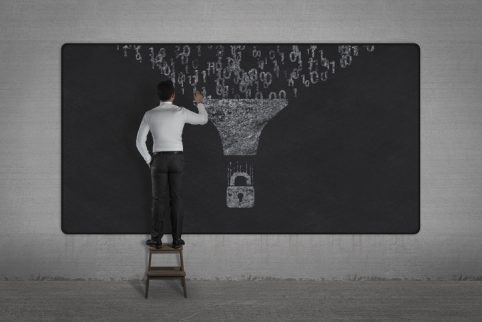 CEO Series: 9-year-olds understand – put cybersecurity on the curriculum
It's time to put cybersecurity on the curriculum. Multiple reports show the same thing – we need to manage more and more security threats, but companies are not prepared.
Large companies are worried, according to a new report from PwC. They believe that cyberattacks against their organization will increase during 2019. PwC surveyed major companies in Sweden, looking at their views on cyber threats and how these effects their organization. 93% of the companies believe they will be exposed to as many (or more) cyberattacks in 2019 as in previous years. These companies want to see more action from politicians when it comes to education initiatives, as early as primary and secondary schools.
When it comes to their attack surface, 81% of the companies surveyed think technical development, such as robotics and automation, increase cyber threats. Also, 48% believe that working with subcontractors increases the risk.
I agree with the companies in the report. IT security is facing its greatest problem – moving business to the cloud is just one example where IT is getting riskier.
More action is needed at the political level. Three out of four companies answered "no" when asked whether politicians consider cybersecurity a serious social issue.
An area where the politicians could act is incorporating cybersecurity in the school curriculum. This view is shared by 80 percent of the companies in the report.
It's an excellent idea, and there's no shortage of interest.
I was recently visiting my son's school and met a class of 9-year-olds. Rarely had I encountered such an interest with regards to my line of work. It was obvious that the children were able to relate to common security issues like creating a password or pin, and unlocking devices and tablet.
We have an opportunity to work with this issue at an early stage. Introducing these security concepts in school will ensure a new generation is better equipped to meet cyber threats.