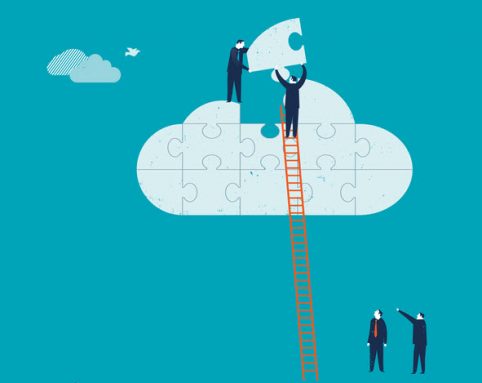 Moving to Office 365? A few things you should consider
(Last updated on July 8, 2021)
Many organizations are making the move to cloud, specifically Office 365 (O365). Recognized as the most common business productivity software, O365 offers many benefits to today's mobile workforce. There's also some perks for the IT staff. Freed up internal resources, from servers to personnel, easy access to the latest and greatest, and best of all, staying up and running with minimal maintenance.
But, before you can start reaping the benefits, you'll likely encounter these considerations:
To Hybrid or not?
O365 supports several migration methods. After all, full migration to Office 365 won't do for organizations that don't want to have all their eggs in one basket, or those that:
– Prefer a more gradual roll-out
– Have customizations that cannot move to the cloud
– Need to retain aspects of their environment on-premises for compliance standards
In the Hybrid approach, on-premises deployments of Exchange, SharePoint, or Skype for Business can be combined with their counterparts in O365. While this may mean a more complicated infrastructure for IT, the payoff is a seamless end user experience. Aside from scoping your business requirements of the migration project, you will also need to take into account your technical requirements. The diagram in this article is a great example of scoping migration methods to technical requirements.
Changing the UPN to match primary SMTP address
The Logon ID in O365 is the User Logon Name alongside the verified domain that will be used for O365. By default, that would be the UserPrincipalName (UPN) in Active Directory. To make it simpler for the user, it is recommended that the UPN match users' email addresses. If users have mismatched email addresses, you'll need to start off with some housekeeping. This is particularly important for organizations that are provisioning users through directory synchronization. You can start with the directory cleanup tasks.
The MFA factor
A username and password is no longer sufficient when it comes to protecting sensitive information. A layered method, like multifactor authentication (MFA), is the answer to the authentication security challenge. In O365, MFA can be enabled via Microsoft resources (O365 MFA, Azure MFA for Admins, Azure MFA, Azure MFA Server), or using third party tools. Your selection process will likely take into consideration licensing, pricing, any compliance requirements you must meet, as well as your preferred identity model as options like Azure MFA Server require the use of AD FS. You can learn more about Microsoft's MFA offerings here.
Well, there you have it – a few considerations as you embark on your journey.