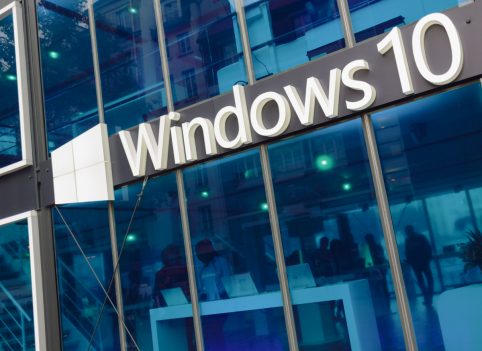 Fall Creators Update – more layers of defense with Windows Defender Exploit Guard
(Last updated on August 2, 2018)
It has been a few weeks since Microsoft dropped the new version of Windows 10, the Fall Creators Update – aka version 1709. The headlining feature is their take on virtual reality, but it is their other enhancements that will be of interest to administrators and business users.
If you are evaluating the update, you are probably expecting new security features. An important security tool, especially amidst today's threat landscape, is the introduction of Windows Defender Exploit Guard. It's essentially a set of built-in intrusion rules and policies to protect your organization from various threats. For example, Controlled folder access can prevent suspicious applications from changing the contents of selected folders, and files. If the bad guys can't encrypt these files, they also can't hold them ransom. Administrators can configure Controlled folder access through Group Policy, PowerShell, and MDM configurations. With a single ransomware incident costing $713,000 on average, and global ransomware damages predicted to exceed $5 billion in 2017, this is one security feature both consumers and businesses should enable.
The Attack surface reduction rules, also a part of Exploit Guard, is another great addition that prevents common actions of malicious software. For example, you can block executable content from email clients and webmail. Other features in Windows Defender Exploit Guard include: Exploit Protection, and Network Protection. Note that Controlled folder access, Attack surface reduction rules, and Network Protection require Windows Defender to be your antivirus option.
For additional features applicable to IT pros, click here.
Specops Deploy supports the Fall Creators Update. Specops Deploy simplifies the installation of operating systems, software, and applications in your Microsoft Active Directory environment. If you're an existing Specops Deploy customer, note that there is also a new version of the Windows Assessment and Deployment Kit – also version 1709. Refer to the Specops Deploy Upgrade Guide to get started.