Specops uReset basic login
Below is a visual comparison of the current uReset start page for basic login (version 7.10), with previous versions of the same page (version 7.9 and older).
Version 7.10
With the new interface, you can select a login logo, and localize the language for the uReset web. The frame around the information and action field can stand in contrast to the customizable background.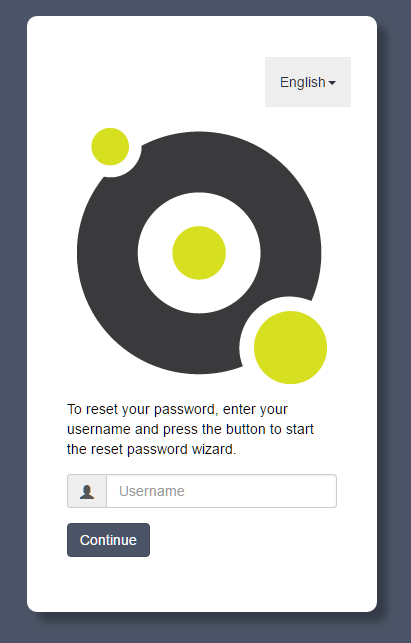 Version 7.9 and older