Our dedicated Product Specialist team is always ready to help you when you need it the most.
Contact Support
Creating a Specops Authentication Gatekeeper Administration Server
This guide is intended to walk through a scenario in which you would like to create a Gatekeeper Admin Server.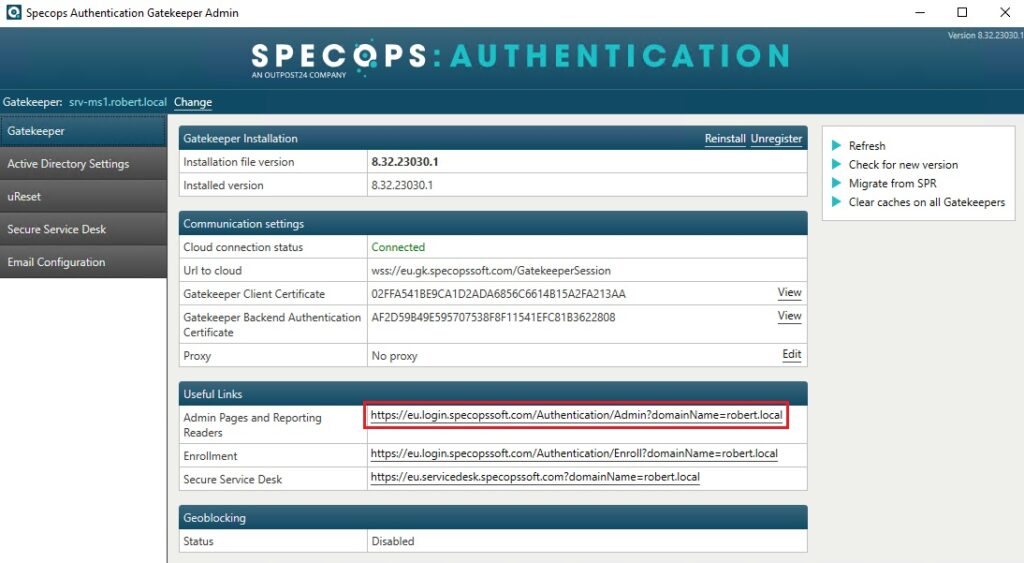 2. Sign in using an admin account and go to the gatekeepers tab and select New:

3. When asked: Are you sure you want to add a new Gatekeeper to your organization? Select Add New: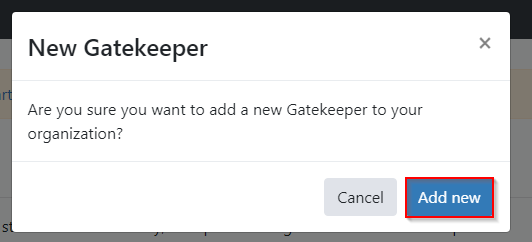 4. You will be brought to a new page to Download and install the Gatekeeper(Note: This must be done within 24 hours or you will need to add the new Gatekeeper again.)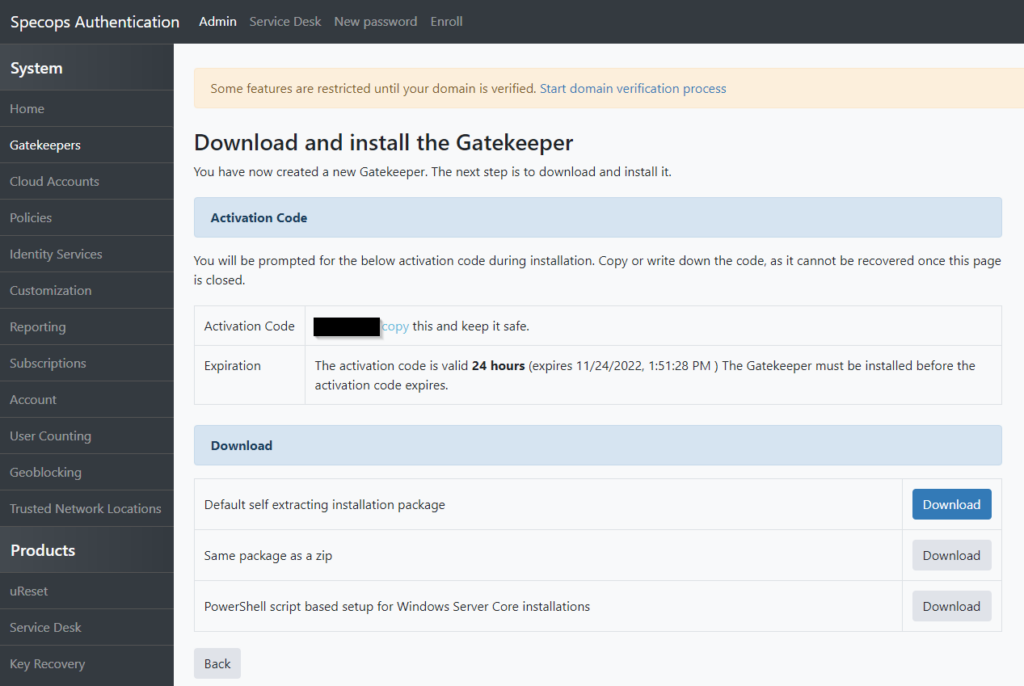 5. Refer to https://specopssoft.com/support/en/ureset-8/installation.htm and begin at Install the Administration Tools. During the initial setup you can refer to your current settings on the original Gatekeeper and at the end of the process you will be prompted for your activation Code. Once entered click activate and click finish.
If you are looking to replace an existing Gatekeeper, follow the next steps. If you are simply creating a new one, please end here.
Replacing existing Gatekeeper
6. Once that is done you will log back into the Admin Portal and click on the Gatekeeper you wish to remove and select unregister: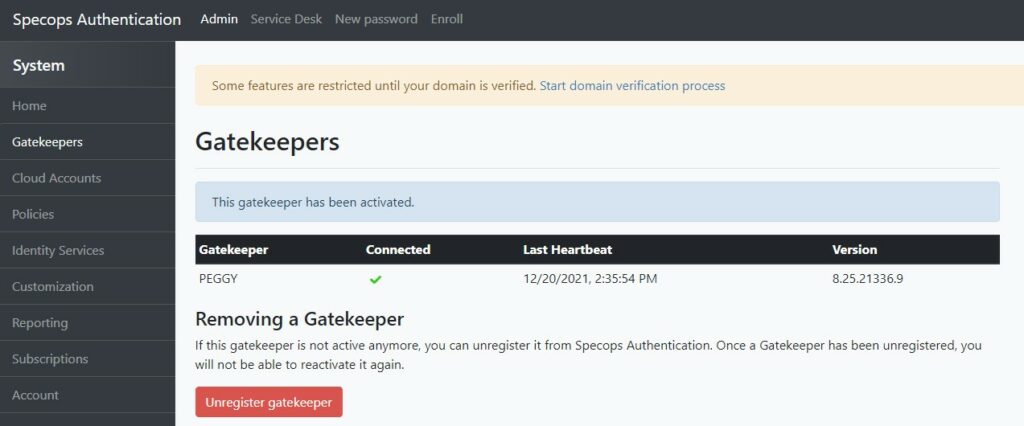 7. You would then remove the Specops Authentication Gatekeeper and the Specops Authentication Gatekeeper administration applications from the Add/Remove Programs or Apps & features.