[New research] How tough is bcrypt to crack? And can it keep passwords safe?
We put the bcrypt hashing algorithm to the test to see how long its hashed passwords take an attacker to crack. But what does this algorithm mean for your AD passwords?
Specops Password Security Software
IT security starts with strengthening the weakest link – passwords. Specops Software is a leading password management and authentication solution vendor. We protect business data by blocking weak passwords and securing user authentication. Our solutions are natively integrated with Active Directory, ensuring all sensitive data is stored on-premises.
Specops Password Policy
Eliminate weak and leaked passwords from your environment.
---
Popular Features
Block over 4 billion compromised passwords
Create compliant password policies
Target password entropy
Display real-time feedback during password change
Specops uReset
Stop password resets and lockouts from exhausting valuable IT resources.
---
Popular Features
Use MFA for password resets
Secure helpdesk user verification
Store user data in Active Directory
Updates the local cached credentials for remote users
Specops Password Auditor
Scan for password vulnerabilities with this FREE download.
---
Popular Features
Get password reports
Audit Active Directory accounts
Align password policies with standards
Identify accounts using one of over 900 million compromised passwords
Specops Secure Service Desk
Authenticate users at the service desk to prevent social engineering attacks.
---
Popular Features
Securely verify user identity
Enforce user authentication
Unlock accounts and reset passwords
Stop social engineering attempts at the service desk
Strengthen Your Overall IT Security
From Our Blog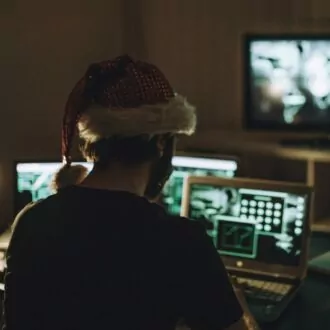 Holiday season cyber threats: Is your service desk prepared?
Dec. 05, 2023
Cybercriminals strategically time their attacks for when cyber defenses are most vulnerable. The Federal Bureau of Investigation (FBI) and the Cybersecurity and Infrastructure Security Agency (CISA) have noticed a significant increase in ransomware attacks against US companies during holidays and weekends. For instance, in May 2021 (Mother's Day weekend), hackers infected the IT system of a critical…
Read More
Authentication and password security is more important than ever. Our password audit tool scans your Active Directory and identifies password-related vulnerabilities. The collected information generates multiple interactive reports containing user and password policy information.
Try It Now