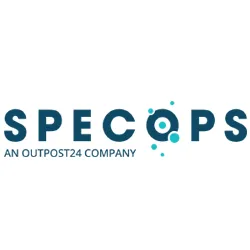 Press release: Specops uReset Takes Mobile Multi-Factor Authentication to the Next Level
New authentication capabilities in Specops uReset use mobility to ensure flexible multi-factor authentication when it's needed.
Support for Duo Security, Google Authenticator and Microsoft Authenticator
New fingerprint authentication support: Android 6.0 and Apple Touch ID fingerprint recognition technology
Helpdesk user verification using multi-factor authentication
Stockholm, April 19, 2016 – Specops Software announced today a new release of Specops uReset that advances authentication security and usability through the addition of new phone-based authentication methods including: Duo Security, Google Authenticator, Microsoft Authenticator and Specops Fingerprint Authentication application which supports Android 6.0 and Apple Touch ID fingerprint recognition technology.
Other security and usability oriented capabilities introduced include helpdesk end user verification with multi-factor authentication to ensure that users are who they say they are when calling the helpdesk and the ability to fully brand the user experience.
"Mobile phones as an authentication method have gained market acceptance and traction since people are almost always carrying them around and as such can satisfy the something you have MFA factor," says Thorbjörn Sjövold, CTO of Specops Software. "Now that embedded fingerprint technology in mobile devices has become more functional, with a single device end-users can also satisfy the something you are MFA factor."
Mobility has evolved end-users mode of working and expectations. They want 24 x 7 access to services from anywhere using any device. Specops uReset provides several mobile oriented capabilities that support this reality. As a highly accessible solution Specops uReset can be accessed through a mobile application or through any mobile web browser. The solution's SMS notification capability can be used to effectively communicate with end-users and their mobile phone numbers, if captured in their Active Directory profile, can also be used to pre-enroll them into the system – removing this key adoption barrier from their hands.
The solution also uses mobile phones to ensure that multi-factor authentication can be both easy and cost effective.  IT admins can use mobile devices to satisfy the something you have and something you are MFA factors by using any of the phone as a token based identity services or the new fingerprint authentication identity service. By achieving this level of authentication security with a single device, organizations can enhance the user experience while increasing security in a cost effective manner.
"Specops uReset phone-based authentication methods let companies take advantage of existing assets not only to remove the enrollment task but to boost authentication security," continues Sjövold. "Now IT departments have even more choice in making sure password resetting is secure and simple."
Click here for more information about Specops uReset and how it can address your self-service password reset usability and security needs.
About Specops uReset
Specops uReset is the next generation password reset solution by Specops Software. The solution revolutionizes self-service password reset by providing authentication choice through its support of flexible multi-factor authentication, multiple pre-enrollment options and a highly intuitive Web interface that can be accessed anytime, anywhere from any Internet connected device to guarantee end-user adoption, higher productivity and lower IT support costs.
About Specops Software
Specops Software is an award-winning software company that develops solutions for desktop and password management which extend the functionality of Windows infrastructure. With offices in the US, Canada, the UK and headquarters in Stockholm, Sweden, Specops Software helps companies, organizations and educational institutions in more than 50 countries. Specops Software has grown steadily since it was founded in 2001 and reports strong turnover and solid profit.
(Last updated on October 30, 2023)
Related Articles
New enrollment features address number one self-service password reset solution challenge Forced enrollment capabilities introduced New user based reporting shows who has enrolled Allows IT administrators to target the right users with the right actions Stockholm – February 3, 2016. Specops Software announced today a new release of Specops uReset with support for forced enrollment and…

Read More

New Version of Specops uReset® helps end-users understand Flexible Multi Factor Authentication.   Takeaways: Weighted Identity introduced Promotes understanding and adoption of self service password reset service Montgomery County Community College reduces helpdesk calls with Specops uReset Stockholm, November 11, 2015 – Specops Software announced today a new release of Specops uReset with support for Weighted…

Read More