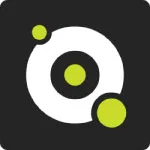 Press release: Specops Software Supports Deployment of Windows 10
Specops Deploy 6.0 supports deployment of all current Windows operating systems, including Windows 10.
Specops Deploy 6.0 now available
Supports deployment of Windows 10
Supports Windows Defender management
Stockholm, Sweden – October 20, 2015. Specops Software announced today support for Windows 10 in the latest release of Specops Deploy. Specops Deploy supports deployment of all current operating systems from Microsoft including Windows 7, Windows 8, Windows 8.1 and Windows 10, and makes it possible to manage Windows Defender within Specops Deploy.
Specops Deploy 6.0 automates the installation of operating systems, software and applications in Microsoft Active Directory environments. Specops Deploy extends the functionality of Group Policy and can be used to target any number of user and computer objects within Active Directory. It can be used to save user state during installation, manage user local settings, capture operating system images, and remotely manage and monitor multi-site deployments. Specops Deploy 6.0 also makes it possible to simply manage Windows Defender.
"Support for Windows 10 is a natural next step for Specops Deploy, which delivers simple-to-use application and operating system deployment to IT departments," says Thorbjörn Sjövold, CTO of Specops Software. "Upgrading to Windows 10 is easier than ever since Specops Deploy retains user data between operating system upgrades, removing an obstacle that can be a stumbling block for many IT departments."
Specops Deploy is built on top of Microsoft Deployment Toolkit, Active Directory and Group Policy to deliver zero-touch deployment of Windows. Upgrading to a new operating system like Windows 10 is managed directly in the Active Directory Users and Computers console.
Specops Deploy is a part of Specops Desktop Management product family, which also includes Specops Self Service Portal, Specops Inventory and Specops Command. Together these solutions provide end-to-end management of the desktop lifecycle.
The Specops Desktop Management product family continues to develop with recent releases adding support for Unified Extensible Firmware Interface (UEFI), automating deployment to both PCs and tablet computers, support for multi-domain and multi-deployment groups, and the ability to administer System Center Endpoint Protection using Active Directory and Group Policy.
Click here for a personalized trial of Specops Deploy
Contact information
outpost24@eskenzipr.com
About Specops Software
Specops Software is an award-winning software company that develops solutions for desktop and password management which extend the functionality of Windows infrastructure. With offices in the US, Canada, the UK and headquarters in Stockholm, Sweden, Specops Software helps companies, organizations and educational institutions in more than 50 countries. Specops Software has grown steadily since it was founded in 2001 and reports strong turnover and solid profit.
(Last updated on October 30, 2023)