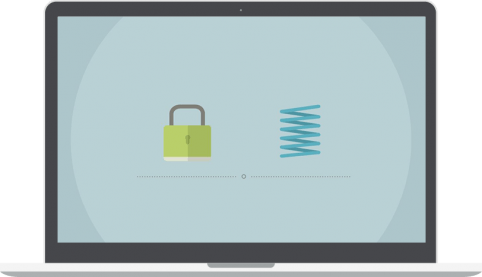 Press release: Specops Software enhances Specops uReset® with Multi-factor Authentication Weighted Identity
New Version of Specops uReset® helps end-users understand Flexible Multi Factor Authentication.  
Takeaways:
Weighted Identity introduced
Promotes understanding and adoption of self service password reset service
Montgomery County Community College reduces helpdesk calls with Specops uReset
Stockholm, November 11, 2015 – Specops Software announced today a new release of Specops uReset with support for Weighted Identity, a simple way to increase end-user understanding of security.
Specops uReset offers flexible multi-factor authentication with over 20 identity services, ranging from social to popular SaaS identities to higher trust phone-as-a-token options. The identity services can be layered and allow for combinations of identity services that are required or optional. This way end-users always have alternatives when they need to complete a password reset or account unlock.
The new Weighted Identity feature enhances Specops uReset by allowing IT admins to assign weights to each identity service based on security level. The weight of each identity service will be reflected by a number of stars. A higher number of stars equals higher trust. To complete a reset or account unlock end-users will have to collect the number of stars dictated by the policy set in Group Policy.
"Striking the right balance between security and usability has been a challenge with self-service password reset solutions," says Thorbjörn Sjövold, CTO, Specops Software. "By adding Weighted Identity to Specops uReset we are providing end-users an easy way to understand identity security. And IT admins maintain control over the security policy, which identity services are permitted and how these should be combined."
Password resets are a backdoor security hazard. Security questions are still heavily utilized although they are proven to be unsecure and cumbersome for end-users. Montgomery County Community College purchased Specops uReset to handle their password resets. "We recently launched Specops uReset, to move away from security questions which were negatively impacting student enrollment in our self service password reset solution," says Robert Gehring, Enterprise Systems Administrator, Montgomery County Community College.
"Even before we advertised the solution students were utilizing the system and since the official launch we've seen a significant reduction in password reset helpdesk calls."
For more information on Specops uReset or to experience the benefits of flexible multi-factor authentication firsthand start your free Specops uReset trial today.
About Specops uReset
Specops uReset is the next generation password reset solution by Specops Software. The solution revolutionizes self-service password reset by providing authentication choice through its support of flexible multi-factor authentication, multiple pre-enrollment options and a highly intuitive Web interface that can be accessed anytime, anywhere from any Internet connected device to guarantee end-user adoption, higher productivity and lower IT support costs.
About Specops Software
Specops Software is an award-winning software company that develops solutions for desktop and password management which extend the functionality of Windows infrastructure. With offices in the US, Canada, the UK and headquarters in Stockholm, Sweden, Specops Software helps companies, organizations and educational institutions in more than 50 countries. Specops Software has grown steadily since it was founded in 2001 and reports strong turnover and solid profit.
Press contact:
Aimée Ravacon
+468 465 012 41
(Last updated on February 6, 2020)
Related Articles
It is ingrained in our mind that we should create secure passwords. Most times we attempt to create strong passwords that guard our information against hacker attacks but there's a security hole we often overlook – security questions.  For a long time, security questions have been a way to verify user identities when they forget…

Read More

Security questions, also known as challenge questions or secret questions, are a way to help you recover access to accounts when you forget your passwords. Security questions are meant to protect your accounts, but they can actually provide hackers with a loophole to break into your accounts. Recently, Google's search findings show that "easy security…

Read More