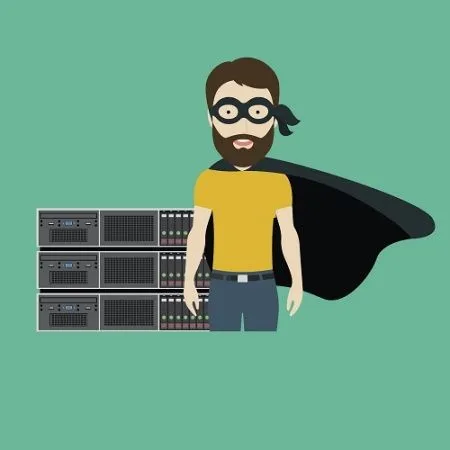 How to show appreciation on Sysadmin Day
Have you heard of System Administrator Appreciation Day? The last Friday of July, which this year falls on the 28th, is dedicated to those unsung heroes who make sure your network is secure, your computer is up and running, and your printer is jam-free. They are the people whose good work goes unnoticed, but will be called out first if anything goes wrong. They work tirelessly behind the scenes, well into the evenings and weekends, to make sure your day goes on without a glitch. On-call and overworked – they deserve a little recognition and appreciation!
Here are some ideas on how to show your sysadmins some love:
Say thanks. It doesn't have to be a grand gesture. Sometimes people just want to hear a simple thank-you – especially your sysadmins who often take the brunt of people's anger and frustrations. Don't just send an email which will likely arrive in an overflowing inbox. Go over to their desk and thank them for all that they've done. Feeling fancy? Get a card and show some thought.
Everyone loves pizza. Get beyond words and give them something practical. What's more practical than food? You can't go wrong with pizza. Since the Sysadmin Day is on a Friday, add a few beers to that pizza order and make it an office party.
Give them gifts they actually want. At a loss for what to give? Thank Geek is a shopping site dedicated to techies, developers & sysadmins – from humor t-shirts to Star Wars themed electronic gadgets, we are sure you will find something your sysadmins will love.
We'd love to hear what you're doing to celebrate System Administrator Day this year. Comment below or tweet us at @Specopssoftware with the hashtag #SysAdminDay!
(Last updated on December 6, 2018)
Related Articles
For a few weeks now we have been running a contest for SpiceHeads, IT professionals who use Spiceworks and thereby are official curators of all things Spicy. The inspiration for the contest came after attending several local SpiceCorps meetups, and hosting our very own meetup in our Toronto office. The meetups not only bring the…

Read More