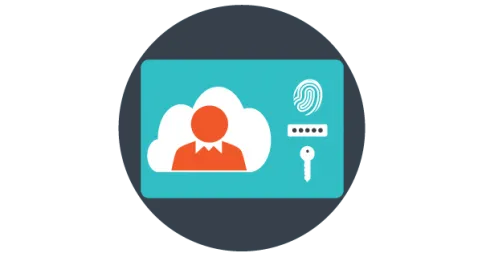 Press Release: Specops Software launches Multi-Factor Authentication for Office 365
Stockholm, Sweden – December 18, 2017. Specops Software announced today the launch of Specops Authentication for Office 365. This new software helps companies transition to Office 365 (O365) while keeping user data in their on premise Active Directory to take advantage of existing user management and authentication controls. Robust, dynamic multi-factor authentication (MFA) ensures users can access O365 securely and simply.
"Moving key applications to the cloud is an inevitable challenge many organizations face today," said Marcus Kaber, Specops Software CEO. "We want to ease this transition and help companies embrace Office 365 without worrying about access security, user management and data replication in the cloud."
Specops Authentication for Office 365 ensures a seamless and secure move to O365 through Group Policy driven user management and authentication. This includes more than 15 identity providers for authentication to Office 365, such as Duo Security, Symantec VIP, social SaaS, manager verification, biometrics and various authenticator mobile apps. IT departments will have the peace of mind of securing O365 with on-premise controls and settings. Users will always have a secure way to access important resources, even if one of the enrolled services is unavailable.
"Many organizations have failed to rollout MFA, because traditional strong authentication methods have a single point of failure," said Thorbjörn Sjövold, Specops Software Head of Research and co-founder. "We remove the single point of failure through dynamic multi-factor authentication, where a user can choose authentication services depending on what is available to them."
IT teams can easily provision users to O365 with license assignment, secure login by configuring any combination of identity providers and even add weighted trust value to a particular authentication service. This way the IT team controls which authentication services are available to users and can determine the trust value for each individual service.
Specops Authentication for Office 365 is a cloud service with a small component installed locally in Active Directory. There is no sensitive data store outside of Active Directory, which is important to many organizations that choose a hybrid configuration when rolling out Office 365. Authentication-related data, including enrollment data, is stored on a sub object of the user object in Active Directory.
Specops Authentication and Password Management solutions address the security and flexibility needs of organizations, with a dynamic approach to MFA. From backlisting vulnerable passwords to securing password reset and MFA, Specops Software supports a hybrid scenario with user data stored in Active Directory.
About Specops Software
Specops Software is an award-winning software company that develops solutions for authentication and password management, which extend the functionality of Windows infrastructure. With offices in the US, Canada, the UK and headquarters in Stockholm, Sweden, Specops Software helps companies, organizations and educational institutions in more than 50 countries. Specops Software has grown steadily since it was founded in 2001 and reports strong turnover and solid profit.
(Last updated on December 4, 2020)