NIC Configuration Error
Recently, I redeployed a few laptops with Specops Deploy and after boot up I got the following error: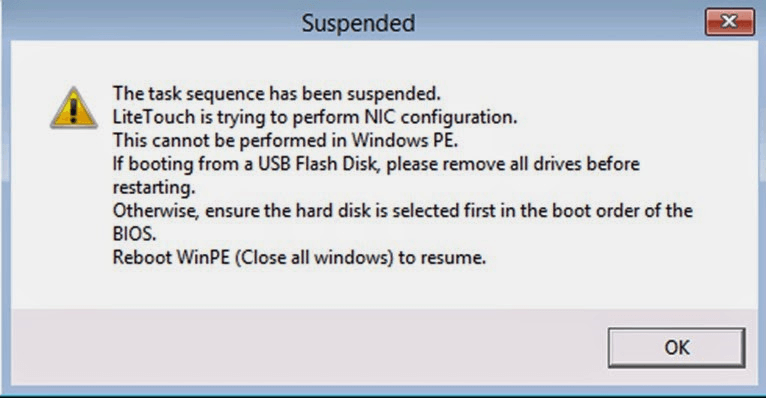 Once I hit OK, the computer rebooted into the same error. This unusual error is caused by the system booting into an operating system (WinPE) that it didn't expect, instead of the operating system that is already installed on the client machine. This error is most common when an install was not complete and the client machine was pre-staged to start a fresh operating system installation.
The easiest way to troubleshoot this error is to format the hard drive completely. Please note that you will lose all of the information on the disk. To do this:
Hit F8 at the error message to bring up the command prompt.
Type diskpart
Type Select disk 0
Type clean
Hit Enter
Once you format the hard drive you will need to reboot the client machine and start the deployment again.
Happy Deployments!
(Last updated on October 30, 2023)