---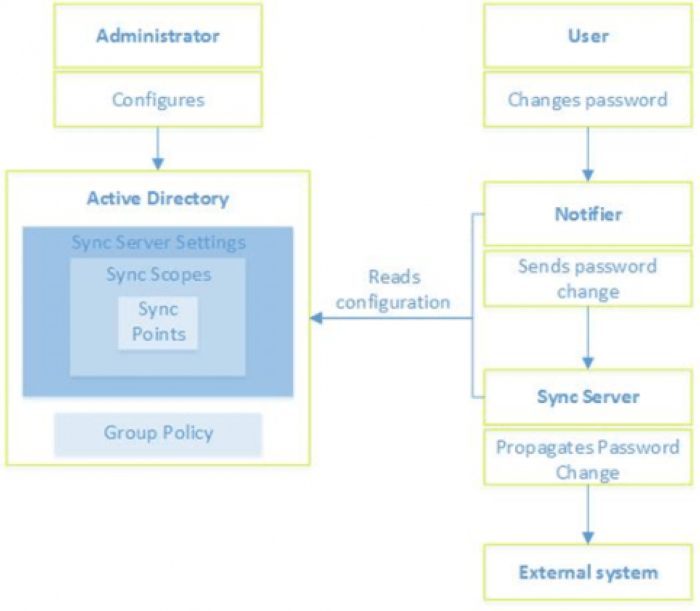 Specops Password Sync consists of the following components and does not require any additional servers or resources in your environment. The architectural overview above shows the communication between the components when completing a password synchronization.
Password Change Notifier: Reads password changes performed by the domain controller and sends password synchronization requests to the Sync Server.
Sync Server: Synchronizes new passwords to connected systems.
Administration Tools: Configures the central aspects of the solution and enables the creation of Specops Password Sync settings in Group Policy Objects.