Specops does biometrics with the Fingerprint Authenticator
With more and more manufacturers embedding biometric capabilities into their devices, biometric authentication is here to stay. According to the Biometrics Research Group, the number of people using biometrics on mobile devices totaled 650 million towards the end of 2015.
Will Biometrics replace passwords? Maybe. But in the meantime, Specops uReset users can use biometrics, specifically their fingerprint, in addition to various other identity services, to strengthen the password reset authentication process. The Specops Fingerprint Authenticator app allows users to authenticate to the Specops uReset password reset service using either the Touch ID fingerprint recognition feature integrated into their iOS, or the Fingerprint API scan feature integrated into their Android 6.0 Marshmallow operating system.
I'll walk through the enrollment and reset process on my iPhone.
To get started, you need to enroll the Specops Fingerprint Authenticator with uReset. If you are new to uReset, you will get enrollment emails, or reminders upon logging in. Since I am already enrolled to the service, with Identity Services such as Mobile Code, LinkedIn, and Google Authenticator, I will need to modify my existing enrollment.
You can access the enrollment link from Start menu.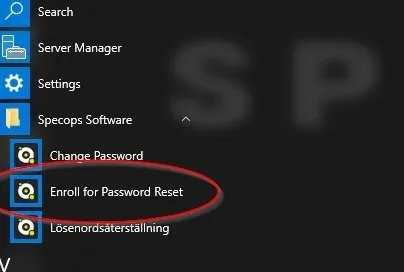 You will be prompted for your password. Once you have been authenticated, you can select the Specops Fingerprint Authenticator from the list of available Identity Services.
Download the Specops Fingerprint Authenticator on your device from the app store. To register your device with uReset, you will need to scan the QR code on the enrollment web page using the camera on your phone. Once the code is successfully scanned, you will be prompted for your fingerprint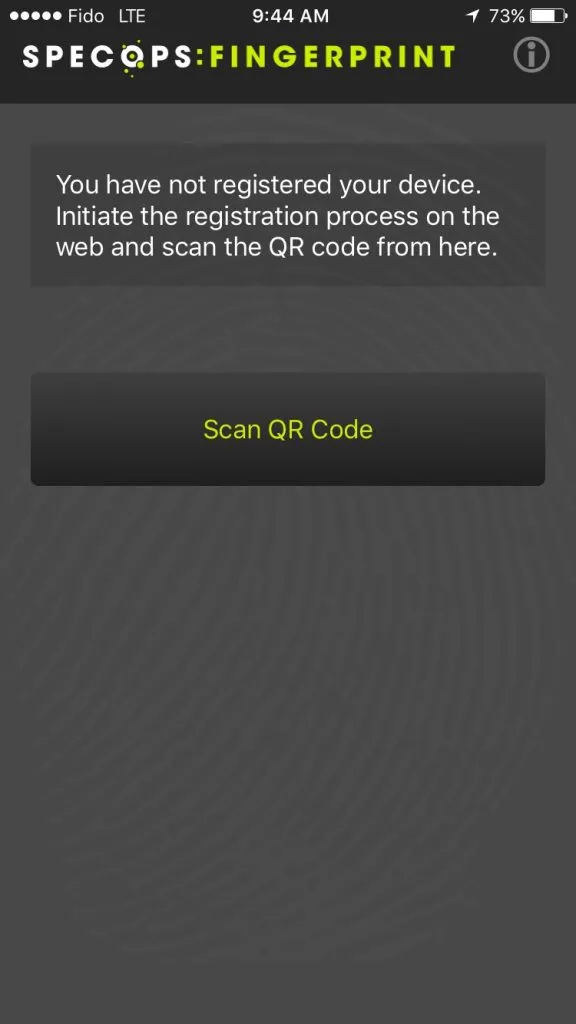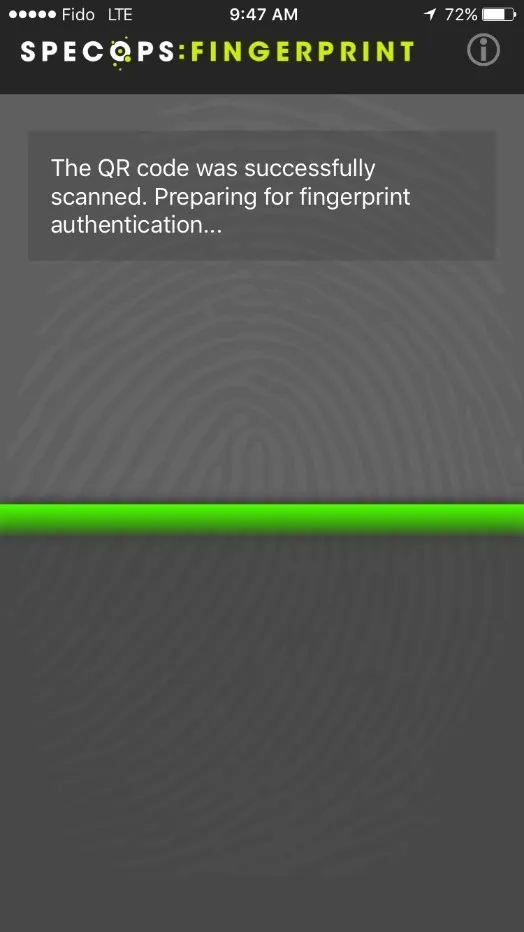 To test your new identity service, log out from your machine and click the reset password link on the login screen. To authenticate, you will need to select the Specops Fingerprint Authenticator. Accept the authentication request on your device, and scan your fingerprint to verify your identity.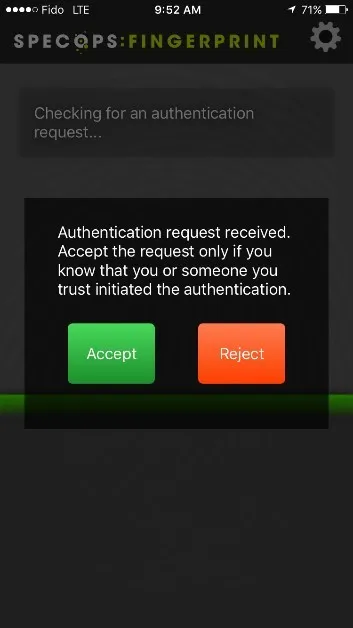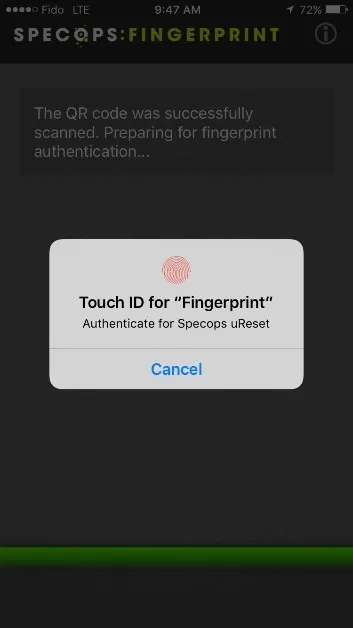 Now, all you will need to do is enter a password that meets my policy requirements. So there you have it, a quick and easy way to verify your identity using biometrics.
(Last updated on October 30, 2023)
Related Articles
Customers often inquire about how the license count actually works in Specops Password Reset. To make life easier,I decided to clarify a few things. The counting mechanism varies depending on the type of license being used. Below  are the different license types and a description of how the count works for each: Affected The system…

Read More

We know what it's like to get blasted with helpdesk calls after every holiday and vacation period. As long as people use passwords, people will forget passwords. Which is why we've made resetting passwords even easier with our mobile app. The Specops Password Reset app is available to all of our password reset customers, as…

Read More