The Most Common Football Team Names Found in Breached Passwords
STOCKHOLM – If the Superbowl winner could be predicted by breached password lists, the Los Angeles Rams would be this season's winner. Today, Specops Software released an update to the Breached Password Protection list and of a recent analysis of sports-related compromised passwords.
"With the NFL season beginning in the United States, our research team analyzed over 900 million known breached passwords to find out which teams were most popular among user passwords," said Darren James, Product Specialist with Specops Software.
Top 10 Most Common NFL Teams Found in Passwords
Rams
Bears
Lions
Eagles
Jets
Saints
Cowboys
Browns
Raiders
Giants
The 900 million leaked passwords analyzed for these findings are a subset of the more than 4 billion compromised passwords found in Specops Breached Password Protection. The analysis looked at any password that contained the team name within a password. While it is impossible to know the reason behind a password choice, there's a high probably that the favorite football team is the intent behind the rams.
The Specops research team also analyzed the data set against a list of most popular sports across the globe. Golf and soccer topped the list, followed by football.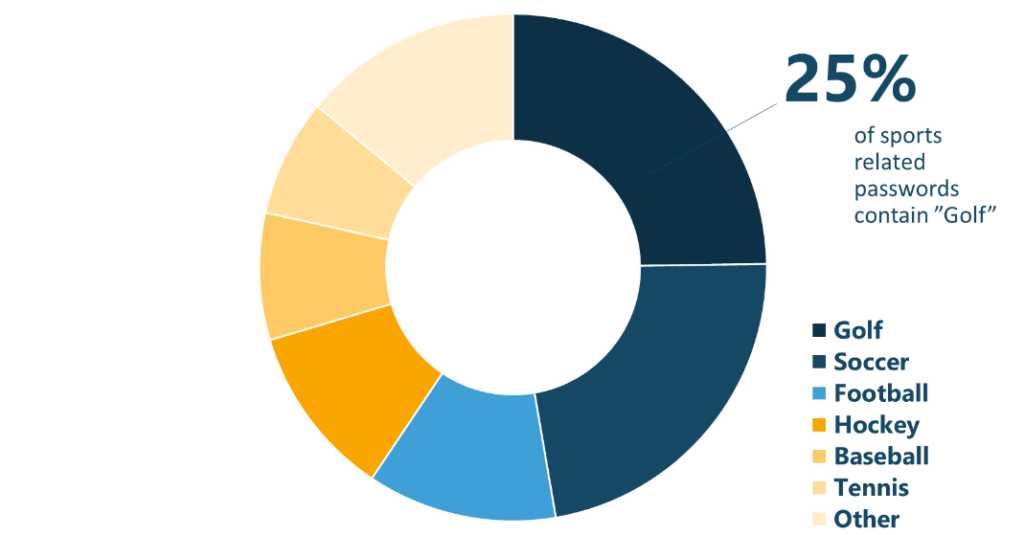 "While a fun set of data, it also highlights some real-world examples of dangerous passwords – those that are known to be compromised," continued James. "If you're wondering if leaked passwords like these are in use in your environment, I'd recommend running a scan with our free Password Auditor."
The danger of these passwords in IT environments is real – 81 percent of hacking-related data breaches were a result of compromised passwords, as found in a recent Verizon Data Breach Investigations report. When users choose passwords that can be found on a list of leaked passwords, they are making it easier for the next data breach to occur.
Today's findings mark the addition of 7 million compromised passwords to the Breached Password Protection list used in Specops Password Auditor and Specops Password Policy.
Specops Breached Password Protection works together with Specops Password Policy so that companies can block all passwords found on the list of over 4 billion compromised passwords, making it easy to comply with industry regulations, such as NIST or Cyber Essentials. The service blocks people from choosing banned passwords and informs the user as to why they cannot use the password.
Find out how many breached passwords are in use in your environment by running a free read-only scan of your Active Directory with Specops Password Auditor.
About Specops Software
Specops Software is the leading provider of password management and authentication solutions. Specops protects your business data by blocking weak passwords and securing user authentication. With a complete portfolio of solutions natively integrated with Active Directory, Specops ensures sensitive data is stored on-premises and in your control. Every day thousands of organizations use Specops Software to protect business data.
Media Contact
outpost24@eskenzipr.com
(Last updated on October 26, 2023)