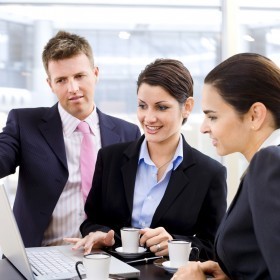 Organization: Proact
Country: United Kingdom
Industry: Technology
Goal: Implements a solution that automates tasks and free up IT resources.
Result: Decreased local IT administration and created a centralized environment with better control.
Solution: Specops Deploy
When Proact started using Specops Deploy they decreased local IT administration and created a centralized environment with better control thanks to zero touch deployment.
Proact had reached the tipping point of manual OS and application deployment at the end of 2012. With 670 employees worldwide and 150 new computers annually; a lot of time was spent reinstalling operating systems and handling requests for applications on a local level in the company's 13 countries.
Åke Holmberg, IT Manager at Proact, says: "Any solution that automates tasks is a cost saver. We wanted to find a way to automate deployment and free up our IT resources to focus on more important tasks."
Proact was looking for a product that would integrate with existing infrastructure. "We didn't want to use SCCM because it is too complex to manage and is costly for a smaller company," Holmberg says.
Proact has better control of its computers through the consistency provided by the rule-based approach of Specops Deploy. OS and application installations are performed faster and the system keeps an accurate count of the number of active computers in the network.
The data storage company is going to launch the self-service portal within the Specops Deploy solution shortly. The self-service portals allows users to request applications themselves and includes an approval workflow where managers can approve or rejects requests.
Holmberg sees this as a way to change people's behavior when it comes to paid license applications. The portal will have both free and paid licensed applications. Showing the cost of applications will help users think about need-to-have versus nice-to-have.
"We're very pleased with Specops Deploy," Holmberg says. "The automation works simply with just a click and we're saving time. But what has been the most valuable benefit is the increase in control we now have."